i am in the middle of two scrap projects, which, by my standards, is not a lot. i'm notorious for starting something new just for the sake of starting something new.
anyway! i'm off work today, so i'm working on both projects.
this is a scrap blanket i started for my roommate rich. i started it like two months ago with a big leftover ball of some blue yarn. this morning it looked like this:
i ran out of blue finally, and now i can get to the real "scrap"-ness part.
yay! my stash is full of tiny balls (haha) of random, variegated cotton yarn, so this'll be a nice way to get rid of those. finally.
the other blanket project is a round one, so i'm using bigger amounts of leftover yarns on it. wow, my writing skills are shining today!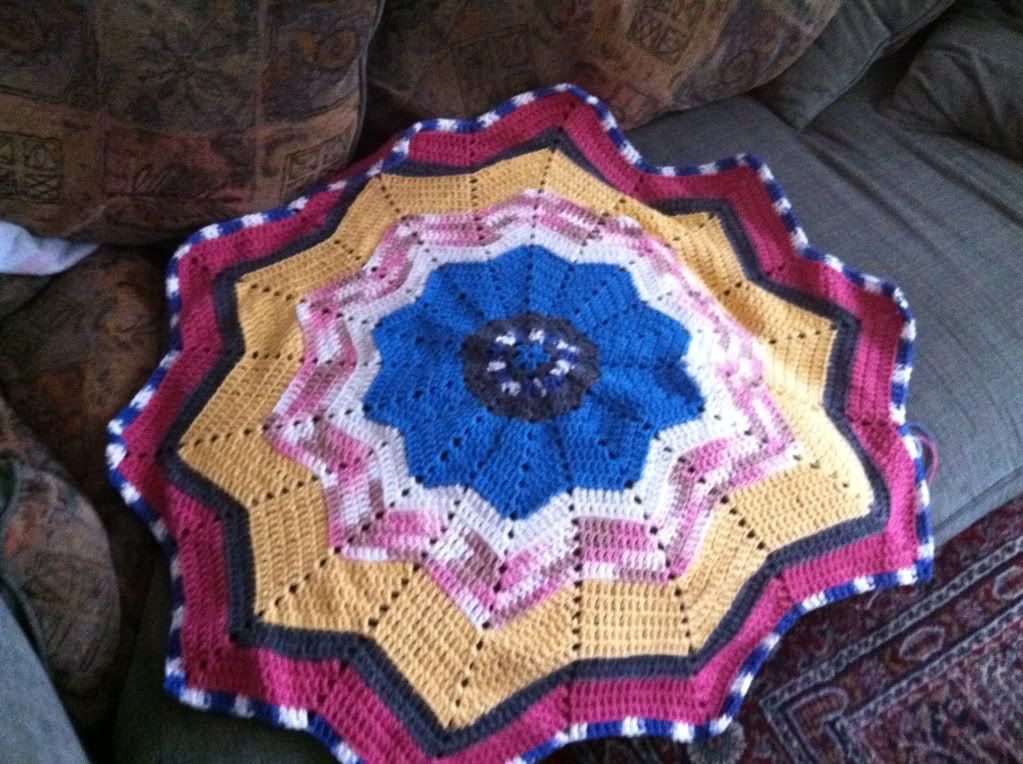 once i feel like a color i'm working with won't make it around for another row, i'll use it on rich's blanket. it's a perfect arrangement. if i can get it a little bigger, i might give it to my parents as a poor substitute for the kickass blanket i've been making for my mom for the last 2 years. world's best daughter!